In-Room Specials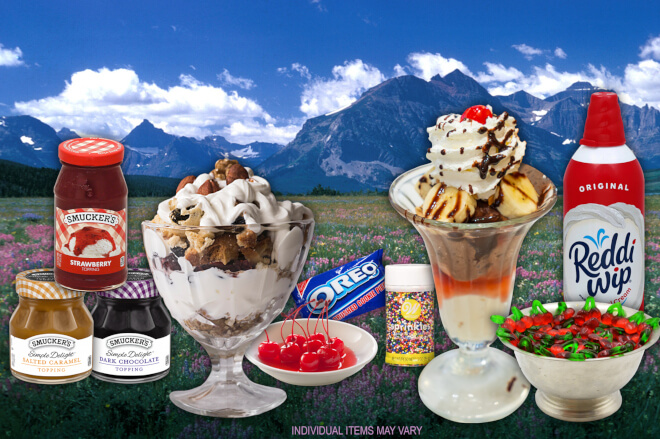 Everyday is Sundae for Four
Who doesn't love an ice cream sundae, especially if you get to make it your way! Why not surprise the family and make special memories together? Post your creations on Facebook and see which one gets the most votes! The results will be in in before you're even finished eating. Plan to have a prize for the best sundae!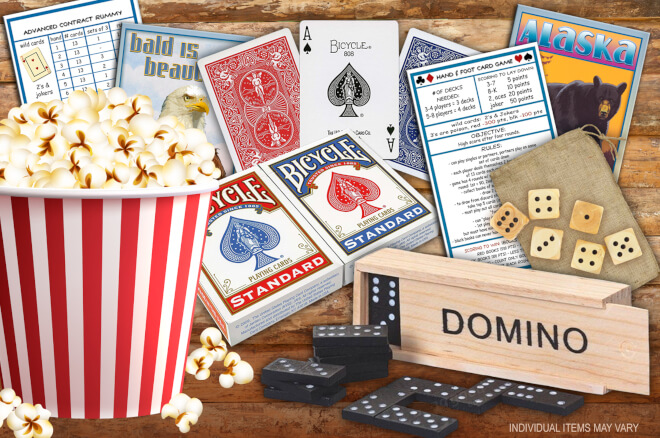 Family Game Night
Create a domino effect of fun and games after a full day out enjoying Homer. Seriously, dominoes, dice, cards and of course POPCORN! These kind of family memories last a lifetime. (And if you really want a blow-out evening of family fun, add our "Everyday is Sundae" package!)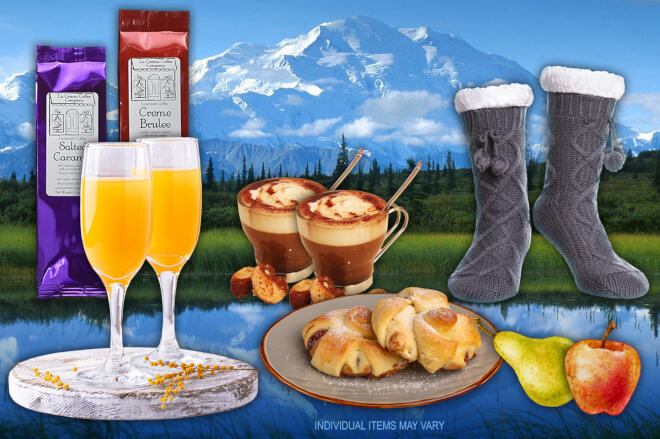 Girlfriend's Getaway or Mom's Escape – Brunch
Start your day right by slipping into cozy socks and enjoying brunch on the deck or inside your comfy cabin. You'll find the makings of Mimosa's with orange juice and complimentary champagne. Add in flavored coffees and creamer, fresh fruit and pastries and it's a perfect start to your day in Homer… and you deserve it, right?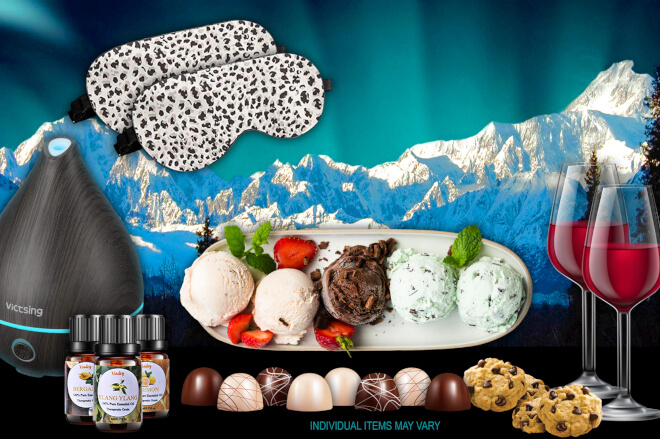 Girlfriend's Getaway or Mom's Escape – Evening
You know you deserve a break, and we can make it even more enjoyable. Just imagine comfy clothes, ice cream, chocolates, cookies and complimentary wine. Add in the relaxation of a bit of aromatherapy with essential oils diffusing in your room and ohhh, a cozy deep sleep with provided eye masks you can take with you.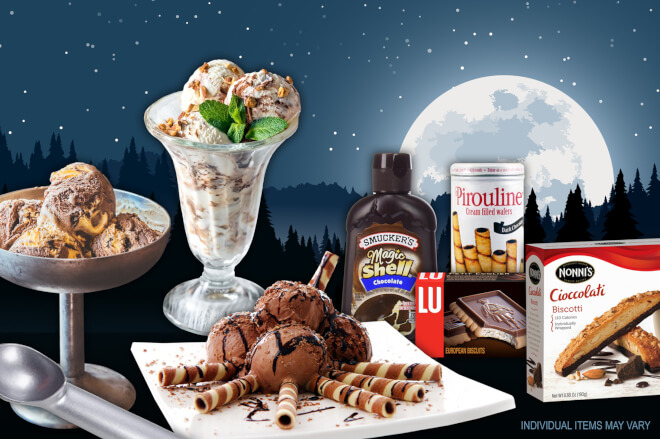 Ice Cream Splurge
After a day of fun and activity, it's always nice to wind down. We call it an "exhale"! Sit on your deck taking in the incredible view or build a fire at the firepit. But before you do, make yourself a bowl of gourmet ice cream, topped with chocolate and a couple of cookies and enjoy the treat. It doesn't get any better than this!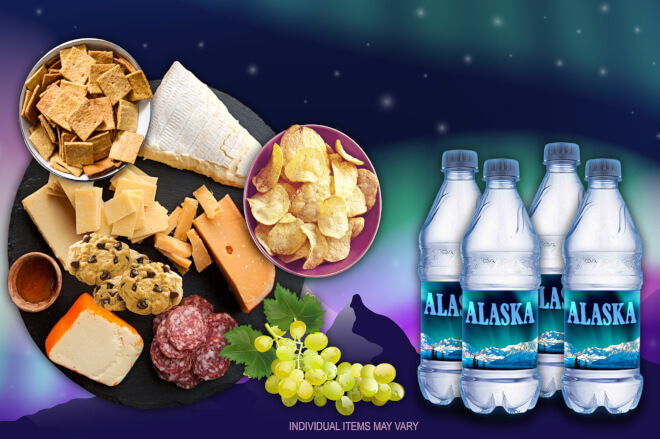 Late Arrival for Two
Long drive after a long day and too late for dinner out? Not to worry… we have you covered with a light snack for a relaxing evening. We'll have you set up with meat, cheese & crackers, fresh fruit, chips and cookies along with bottled water. All you need to do is settle in on the private deck to enjoy the view or take a dip in the hot tub… ahhhh.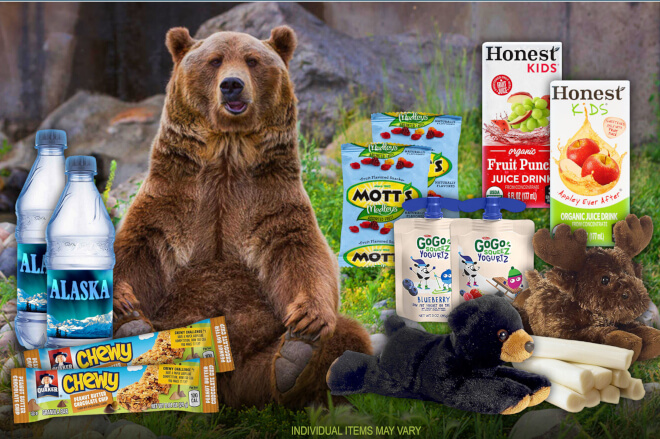 Late Arrival for Kids
Your wee ones may be needing some nourishment as well as a bit of a surprise after a long day. We'll have juice boxes and bottled water as well as yogurt squeeze, granola bars, cheese sticks & fruit snacks ready for evening or morning. Just tuck them in their cozy bed with a special stuffed animal and send them off to dreamland.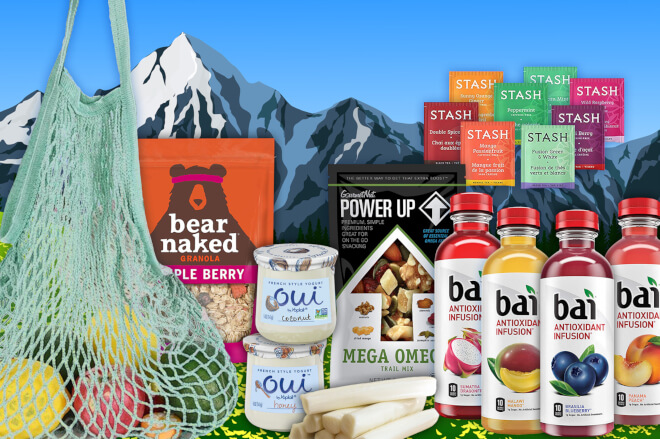 Nature Lovers for Two
So you're lean and green. Not to worry – we've got you covered. Long ride to Homer, late arrival or early start. Indulge your hunger with fruit, tea, yogurt & granola. Tuck some trail mix, cheese sticks, fruit snacks and flavored water into the string grocery bag provided and you're ready for a day of outdoor enjoyment. We did the ground work, you enjoy the treats.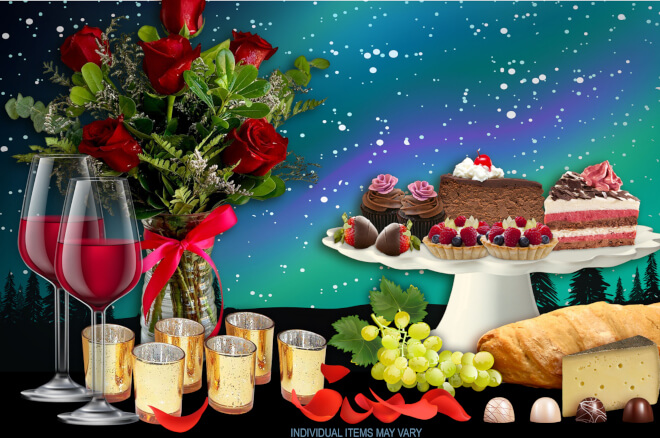 Romantic Evening I
Whether you're celebrating a special occasion or just want some alone time, we've curated a lovely package to top off your romantic stay in beautiful Homer. With a bouquet of flowers, complimentary wine or sparkling cider, fruit, cheese & bread, decadent dessert & chocolates set in a romantic scene with candles and rose petals, this evening is sure to be a memory of a lifetime.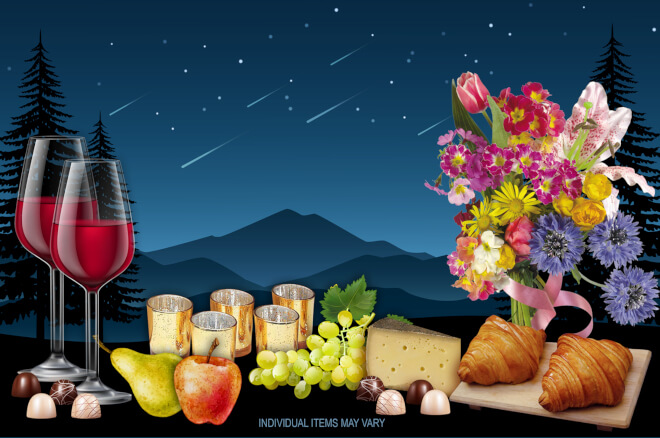 Romantic Evening II
Beautiful scenery, cozy cabin, hot tub… this trip has it all, including a bouquet of seasonal flowers or roses, fresh bread, fruit, cheese and chocolates. Complimentary wine or sparkling cider all set in a romantic candlelit scene. Surprise your love with this thoughtful treat for a lasting memory.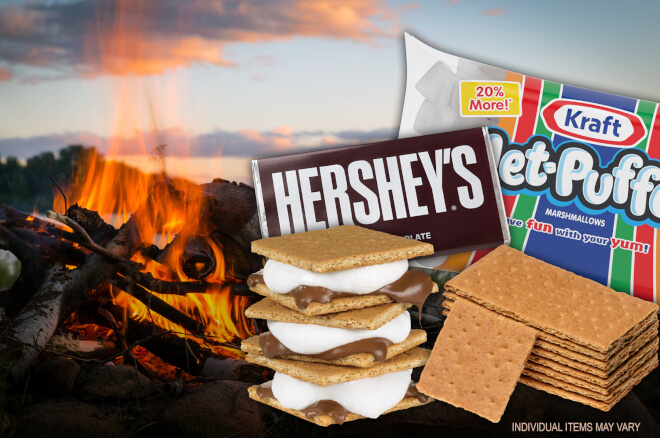 S'mores Campfire Kit
What's even better than a warm, crackling campfire? S'more fun with our delicious package of all ingredients to build your own s'mores treat. We can have it waiting in your room at arrival or you can pick one up at the office. Yummmm….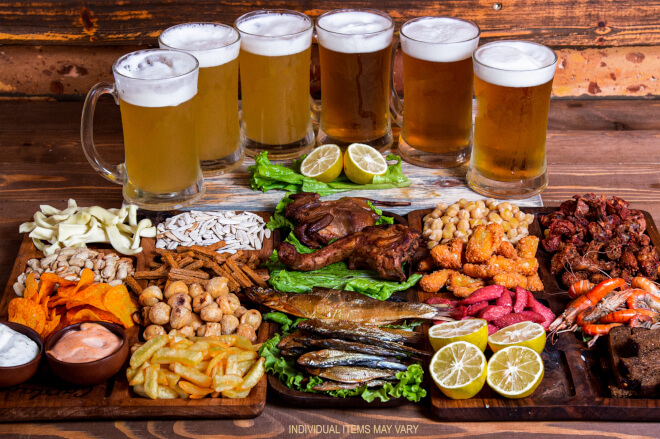 Sportsman's Snack Attack for Two
Ok guys, you are either in Homer to fish or to fish! Or maybe to hunt. But when you're ready to kick back, snacks should be involved. So, relax on your deck with a view, use the hot tub for those sore muscles, and enjoy complimentary beers along with a hot appetizer, meat & cheese tray, loads of snacks (chips & salsa, beef jerky, etc) and even a couple of decks of cards. Enjoy!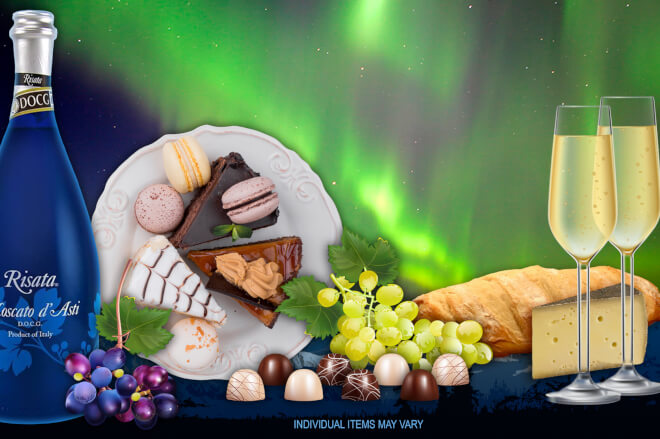 Sweet Splurge "Dessert for Two"
It's wonderful to be away from everyday life, especially with someone special. Surprise your "sweetie" with a sweet treat after a long drive or a day filled with fun. Relax and wind down in your cozy cabin with cheese & bread, sweet treats, fruit and chocolates along with complimentary dessert wine or sparkling cider.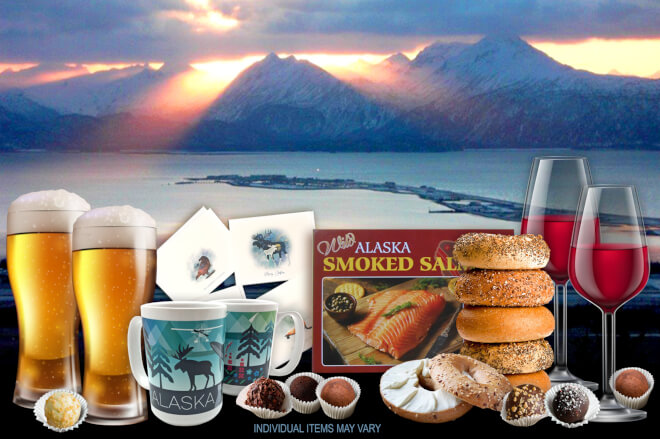 Taste of Homer for Two
You already know that Homer is unparalleled in beautiful scenery, amazing activities and adventures. Now you can also enjoy the local specialties Homer has to offer in your cozy cabin. Locally crafted chocolates, bagels & cream cheese, smoked salmon, coffee or Alaska Chai and complimentary choice of wine or beer will bring a unique taste of our little town at the "end of the road" to enjoy at your leisure. We'll also include 4 handcrafted notecards to write home all about your wonderful getaway!